The International Congress on 21st Century Literacies (ICCL2020) is going to be held on May 27-28, 2020, in the Portalegre Polytechnic Campus, at the School of Technology and Management of the Polytechnic Institute of Portalegre, Portugal.
Escola Superior de Tecnologia e Gestão
Campus Politécnico 10
7300-555 Portalegre
Phone: +351 245 300 200
Fax: +351 245 300 230
E-mail: estg@ipportalegre.pt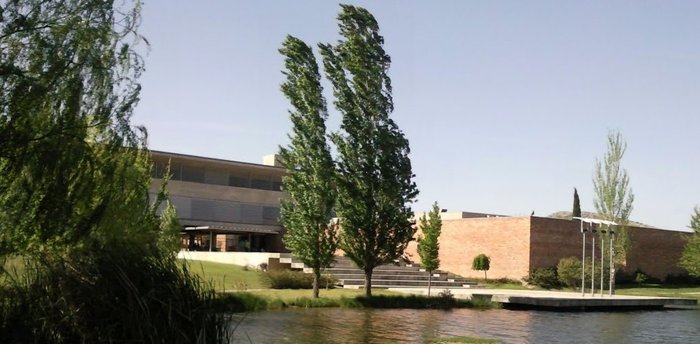 Transportation from Lisbon airport to Portalegre
The most convenient airport is Lisbon International Airport.
There is also the option of flying to the airports in Porto (300 km North from Portalegre) or Faro (300 km South from Portalegre), or even to Badajoz, in Spain, about 80 km from Portalegre, which connects to Madrid. In case you wish to use any of these airports, travelling to Portalegre would be more difficult. Information about travelling options from Lisbon to Portalegre can be reached from Lisboa by train, bus or car. Trains leave from Santa Apolónia or from Oriente train stations in Lisboa and they usually require a change at Entroncamento.
The underground (Metro) network in Lisbon (red line) connects the airport and other locations to both train stations. Oriente is very close to the airport and very easy to reach from there, as it is only two Metro stops away. There are also direct buses from nearby stops. The train station in Portalegre is located in the outskirts of the town. You will have to get a bus right outside the station to travel to the center.
Please, visit www.cp.pt (national train company website) for timetables and for further information.
Buses leave from two different locations: from Terminal Rodoviário (main bus terminal, located close to the Jardim Zoológico underground station) and from Oriente train station to Portalegre. From the former, buses are more frequent; the best and cheapest way to get there is to get the underground, red line, from the airport to S. Sebastião station and then change to the blue line to Jardim Zoológico (bound to Amadora or Colégio Militar/Luz); then follow the directions to Terminal Rodoviário (located outside the station); the bus ticket costs about 15€. Please, visit www.rede-expressos.pt (national bus company website) for timetables and for further information. To get from the airport to the Oriente, please follow the Metro directions above. For information on timetables and prices on buses to Portalegre from Oriente, please check at: http://www.rodalentejo.pt
By car, the quickest way to get to Portalegre is to use the A23 (North) motorway or the A6 (South) motorway. To follow the A23 motorway, leave Lisbon towards Norte/Porto by the A1 motorway. After about 100 km, exit onto the A23, towards Castelo Branco/Torres Novas/Abrantes. Exit at exit 15, towards Portalegre/Nisa. If you choose the A6, you must first follow A12/Sul/ Ponte Vasco da Gama, then exit towards A2, bound to Algarve/Évora until the A6 exit towards Espanha/Évora. Exit at Estremoz and continue on the IP2 until Portalegre.